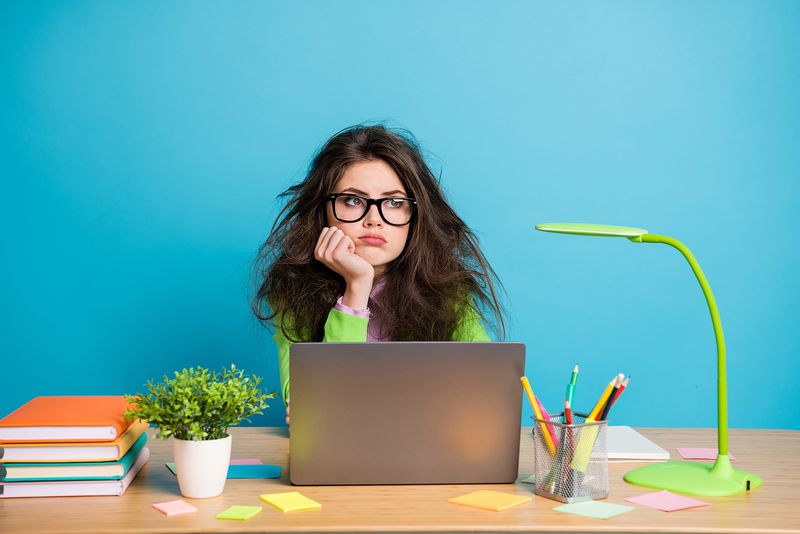 Ads are only effective if you capture and keep the attention of your prospect. It's not uncommon for prospects to see or hear the same ad or message so often that they get bored or stop paying attention. This is known as ad fatigue. 
Prospects that experience ad fatigue do not move down the sales funnel and don't turn into regular customers. Producing low-quality ads or overusing ads to the same viewers defeats the purpose of PPC advertising. 
Signs of Ad Fatigue
Effective marketing depends on paying attention to what's working and what's not so that you can tweak things that aren't working. If your targeted audience is getting tired of your ads, you may notice:
Click-through rates (CTRs) falling over time

Signs of reduced engagement, such as less interaction or shares on social media

Decreased impressions, which means that since people aren't engaging with your PPC posts, they aren't likely to see them again
Like any other marketing challenge, the only way to correct ad fatigue is to recognize that it's happening. When you're getting disappointing results because of possible ad fatigue, it's time to make a change.
Steps to Take to Cure Ad Fatigue
In advertising, simple changes can sometimes make a huge difference. Changing the look and feel of your ads may help to improve viewer engagement. Steps to take include:
Change the background color of your ads.

This tiny change can make ads appear brand new and can stimulate the interest of your prospects. 

Take advantage of ad customizers.

Ad customizers are parameters that get replaced by dynamic text based on ad customizer data. This allows a single text ad to have hundreds of variations and to show the most relevant variation to a prospect.

Rotate your ads.

You can help to prevent ad fatigue by creating multiple ads and rotating them. Versions may include differences in design and text to keep your content fresh.

Track performance.

Continue to monitor the performance of your ads to determine whether prospects have lost interest in them. Monitor the number of times prospects see your ads along with the number of times they click on your ads. If you're not getting the results you want, there's room for improvement. 
The sooner you identify ad fatigue, the sooner you can make the needed changes to regain the attention of your prospects. Keyword research can help you to pinpoint new search terms that may be more effective. Consider the relevance of your marketing message and whether the ad content needs to be rewritten for better results.
Help with Marketing Strategy
Ad fatigue doesn't mean these prospects can't still be reached. It's possible to attain significant improvement in ROI by tracking the results of your paid ads and making strategic changes when you aren't getting the results you want. 
If you need the help of digital marketing experts in optimizing your paid ad content or appearance, contact Softline Solutions. We can help you build brand awareness through effective and strategic digital advertising to help you reach your online potential.