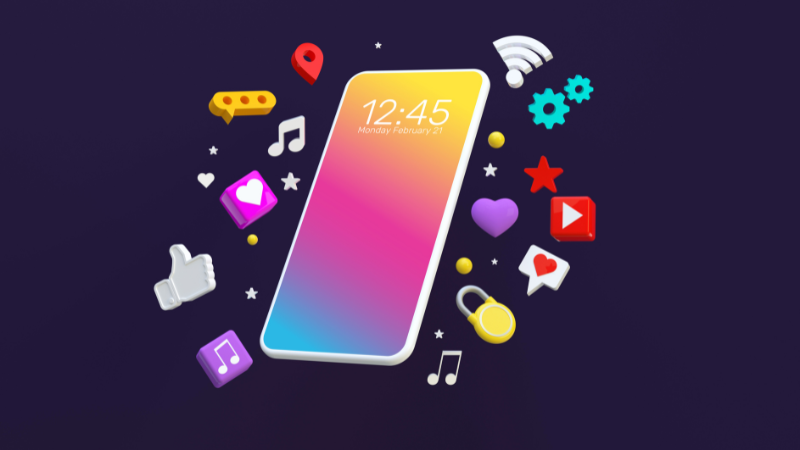 Social media marketing is a powerful way to find and engage with customers and prospects based on where they are already spending their time. Opportunities on social media are almost limitless for businesses, considering there are more than 4 billion users of different social media platforms and many people engage with more than one platform. When it comes to social media, it's important to post quality content, but when you post may also affect your results.
Trends in 2022
Marketers need to keep an eye on evolving trends in the world of social media. There are strategies that can help you become more effective on each platform individually. Across all platforms, the worst time to post is on Sunday. In general, the best time to find and engage with your audience is the middle of the week, specifically Tuesday through Thursday. Specific differences between platforms based on recent studies done by Sprout Social include:
Facebook –

Facebook has a global reach so even though early to midmorning is a good time to post, the best time of day to engage on this platform is actually 3 a.m. CST. 

Instagram

– The hours in the middle of the morning are most promising on this platform.

LinkedIn

– LinkedIn is a platform geared to professionals, so not surprisingly, midmorning and midweek are the best times to post.

Twitter

– On Twitter, people tend to check in earlier in the day than on other platforms, which means a good time to post is around 8 or 9 a.m. daily including Saturdays. 

TikTok

– TikTok's audience tends to be most engaged in early to midafternoon during the week.
These are general guidelines, but you may find varying engagement throughout the week at many different times of the day. Many marketers find success posting very early morning to midmorning during the week, but the best time for your brand to achieve the best engagement may vary based on your specific target audience. Another thing to keep in mind is that people often check in on social media several times a day.
Your Target Audience
Online success depends on getting to know your target audience as well as possible. When you know your audience, you can get a handle on which platform attracts the largest number of people who may be interested in what you have to offer and what time of day they're likely to be engaged. Experiment with posting at different times of day on different platforms and analyze your results. Pay attention to when your audience is online but your competition isn't. 
Need guidance to make this work for you? Softline Solutions can help you identify which platforms your business must have a presence on and we can help you create a messaging strategy that works to reach your target audience. Whether you need help with paid advertising on social media or organic social to invest time instead of money, Softline Solutions can help your business target the right people at the right time. Get in touch today to get started.