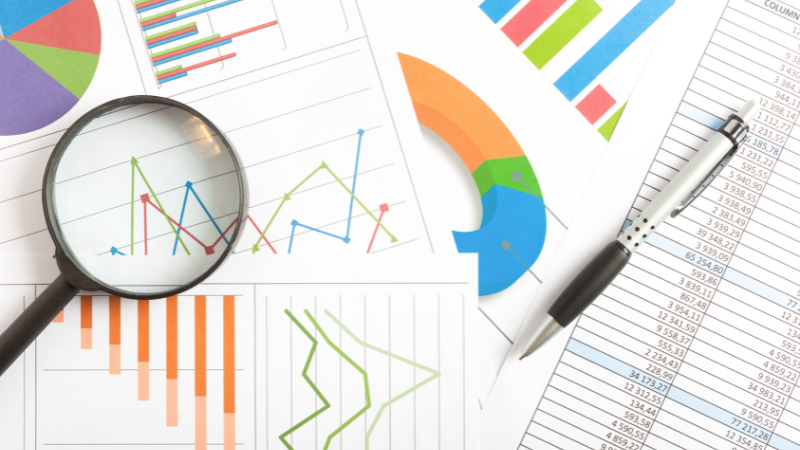 Here's a pop quiz for you. If your reports show that there's been a ten percent growth in revenue this quarter, does that automatically mean your marketing strategy is working? It's not uncommon for marketers to say yes, but there's more to your data than one number. 
Top marketers take the time to analyze the data on weekly reports to learn more about conversions, web interactions, fluctuating trends, and more. The better grasp you have of your data, the more likely you'll be prepared to deal with unexpected changes that might happen such as a pandemic or a decline in the stock market. What do you need to do to make sure you're gathering the information you need and getting the most from your analytics?
Review Your Current Reporting Process
The right data takes the guesswork out of marketing. Your data source should gather information about searches, clicks, and interactions. You'll need complete and accurate data if you're hoping to predict trends and you'll need to know exactly when data was pulled into the report which means data should have a date.
Information about revenue is important, but just because you're meeting your revenue goals, that doesn't mean it's because of your marketing strategies. Look at your overall revenue and where it comes from. Identify which products are resulting in purchases and whether different regions are getting different results. 
It's important to look at trends over time and to recognize that the real-time reactions you're seeing today aren't necessarily tied to today's marketing message. It usually takes 5 or 10 campaigns with the same message to have enough data to analyze the success of a particular strategy.
Review Your Overall Tactics
Most marketers use a multifaceted approach to marketing. Tactics may include social media, email messaging, live events, and more. Each tactic has its own set of data. You'll want to review the metrics you have for each different tactic and put them all together to analyze your tactics as a whole. Your review of your overall tactics includes evaluating which data has been most helpful in determining marketing's financial contribution to the ROI.
While reporting and analytics provide valuable information, don't get so caught up in analytics that you forget to pay attention to the customer experience. Communication from customers and prospects on social media or through email gives you important information about reactions to new products and any issues they may be having. Listening to the feedback from customers that's readily available is one of the most valuable ways of knowing what's working and what's not.
Are You Realizing Your Online Potential?
Business owners sometimes feel spread too thin when they try to juggle running a business with creating a marketing strategy that works. If you're not getting the results from marketing that you're hoping for, reach out to Softline Solutions. We've helped hundreds of companies succeed online, and we're here to help your company meet its online potential. Contact Softline Solutions today.