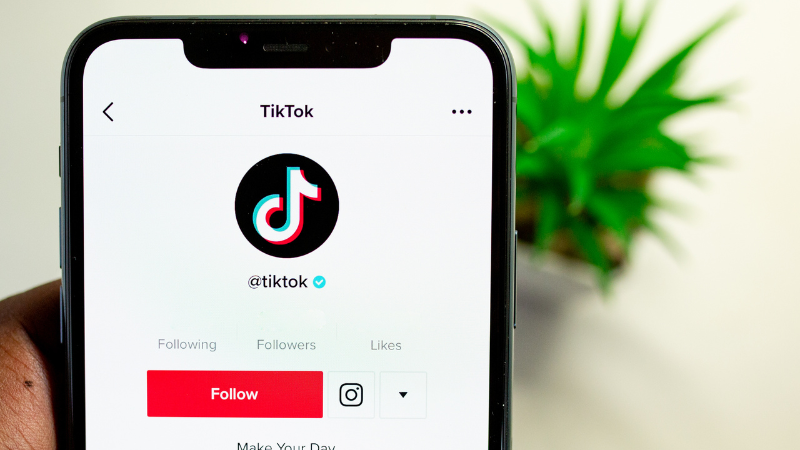 When you think of building your brand on social media, TikTok may not be the first platform that comes to mind, but there are good reasons to include this platform in your social media marketing strategy. With users in 140 countries, it continues to grow at an astonishing rate, and it passed one billion, monthly users, as of the summer of 2021. To help businesses learn how to use TikTok effectively, TikTok created TikTok for Business which has everything you need to build your brand on this platform.
What is TikTok for Business?
TikTok for Business is a marketing tool that's meant to help businesses create campaigns that go viral. This tool provides clear information on how to get started along with plenty of how-to videos, creative best practices, and blog posts.
It's a platform worth exploring starting with the fact that it's the leading app for consumer spending. People love video content and are more likely to share videos than any other type of content. TikTok users are highly engaged and actively use the app multiple times a day. On this platform, it's easy to connect with influencers, which can help you to expand your reach.
One thing consumers want is to be able to connect with brands that are authentic. TikTok for Business makes it easy for brands to be creative and communicate their authenticity.
Is TikTok Right for Your Business?
The enormous reach of TikTok makes it a place that has something to offer everyone whether your business is small or large. Many big brands promote brand awareness and drive conversions by advertising on this platform.
The next question is whether your audience is likely to be on TikTok. It's well-known that TikTok is the place to be for Gen Z users, but as many as one in five adults also use this platform, so there's a good chance at least some of your target audience can be found here.
Getting Started on TikTok
To use TikTok to promote your business, get a TikTok business account. If you already have a TikTok account, it's easy to convert it to a business account. Use TikTok Ads Manager to create your ads. A great thing about TikTok is that ads blend in seamlessly with other types of content. From TikTok Ads Manager, you can select your goal, which could be to generate leads, connect with your audience or generate traffic. You can choose your audience or let TikTok do it for you. Set your daily budget and launch your ad.
TikTok makes it easy to get started on its platform. You can find and work with influencers or content creators if you want to. TikTok also has a partnership program that connects brands with experts on the platform. If you're interested in social commerce, you can create a TikTok shop.
If you're still wondering if TikTok is the best platform for your business, Softline Solutions can help. We can help you determine the best platform to help you target the right people at the right time and grow your online presence. Get in touch with Softline Solutions today.