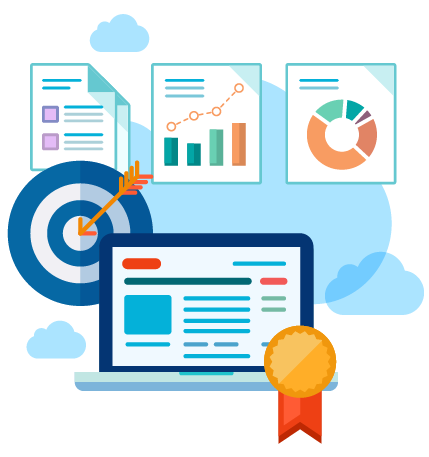 No matter what people are looking for, Google is often the first way they search. This means it's imperative for your business to show up in search engine results if you're going to be competitive, and blogging is an important part of any content marketing strategy in order to accomplish this.
Quality blog posts help you engage with your audience while building credibility and trust. There are several reasons why blogging is so effective for improving factors that help determine your ranking in Google. Read on to find out more.
Updating Your Content for Improved SEO
Website visitors expect a site to be updated regularly, not to remain stagnant for months or years at a time. A website that isn't updated regularly sends a message that visitors aren't being provided the most up-to-date information, and Google isn't likely to send visitors to a site providing only stale information.
Fresh content helps to keep you on Google's radar. While you may not want to tweak your home page very often, a regularly updated blog satisfies Google's expectations that new content is provided frequently. Using a WordPress plugin such as Yoast SEO or All in One SEO Pack can improve your website optimization. Also, use a security plugin such as All in One WP Security to avoid your site being compromised.
Better Link Building Opportunities
Earning external links can make a big difference in being seen by search engines as an authority in your niche. A regularly updated blog that provides valuable information to your audience has continually growing opportunities to attract inbound links.
Your blog needs to provide content that is genuinely helpful such as detailed resource articles. Long list posts that include detail and depth for each item are an example of highly informative resource content. Link to other high-quality infographics and articles on your blog topic and let the other blog know you've linked to them. This may get you increased social shares and backlinks.
Engage with Your Audience
A regularly updated blog is a commitment that helps to earn the trust of your audience Your blog is an opportunity to interact with your readers and find out their pain point or what information they're looking for. It allows you to build relationships and gain followers, which can improve your traffic and ultimately your SEO results.
A satisfied and engaged audience stays on your site longer. They're more likely to keep returning to your site for other valuable information, to join your email list and to share your posts. An increased number of returning visitors, particularly visitors who remain on your site for a longer period of time, is a factor that can help to improve your rankings in Google's algorithms.
Need Expert Help with Blogging for SEO?
Blogging is a great strategy for improving your onsite SEO and driving free traffic to your site. Using blogging to improve your SEO can be very powerful as a method of positioning your site as an authority in your niche. 
You can count on the experts at Softline Solutions to help you plan and create a quality blog that can elevate your website in search engine rankings. Get in touch with us today so we can help you leverage your blog to improve your SEO and meet your online potential.