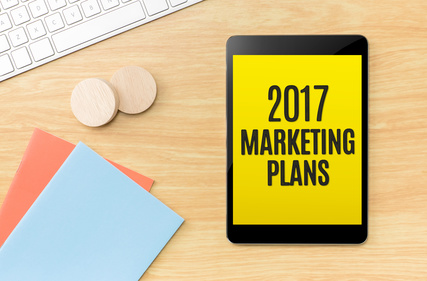 Google AdWords is a tool that all digital marketers are familiar with. Whether managed in-house or by PPC companies, any sophisticated digital marketing strategy incorporates an AdWords campaign. Although it can take some continuing education, navigating all of the features of AdWords is a critical component of the campaign and will allow the campaign manager the ability to stay up to date with improvements and find ways to utilize all of the capabilities.
Customize In-Market Audiences
Google has rolled out what may be one of your favorite updates. The ability to customize in-market audiences for search and dig deeper into the queries will help campaign managers distinguish between leads. This is especially handy when it comes to bidding higher for more qualified leads. Google's director of audience products, Bhanu Narasimhan, shared at a recent speaking engagement that conversion rates at 10% better for in-market audiences. This will ultimately affect an increase in maximum bids, but account managers should know that this new feature has not officially rolled out just yet. Because there are more than 493 in-market audiences across a variety of verticals, being able to customize is going to be key. Through the addition of keywords that Google believes someone would use to search for a specific product or service, this feature will really allow brands to find people who are in their target market. With targeting through life events and subtle text edits to enhance the experience of the individual, every person will be served the best ad for them.
Attribution Driven By Data
Data-driven attribution modeling is now even easier to set up and utilize. These models help establish specific touch points that lead to the eventual outcome including: data from store visits and store sales, a simplified consolidation of this data and Google's Artificial Intelligence. This process as a whole helps PPC companies better understand the comprehensive journey that leads an individual to a conversion through the relationship of channels, impressions and clicks. Through Google Attribution, Google will execute the models and share the data with AdWords where you can then use the bidding strategy of your choice.
The Future of Keywords For PPC Companies
Google recently shared that 20% of searches made through the Google mobile app, were made via voice. What does this mean for the future of keywords? Data shows that even if the search is initiated through voice, the process will transition to a traditional search page where the user will continue the query. The biggest difference in experience is how the user types the query into the search box. However, a small portion of voice searches are made through Google Assistant. If the Assistant is used, the entire search process is conducted by voice which will affect the use of keywords. The important thing to note here is that your brand is providing as much info to Google as possible, as this is where the Assistant pulls from. Having a Google My Business Account and updating it frequently will pay off. If your brand has an online store, stay tuned for more to come on transactions driven by voice through Purchases on Google.
Final Note
AdWords is frequently changing as the landscape of digital marketing evolves. If you work in the PPC space or are a brand that utilizes PPC, it is important to stay in the know as these improvements roll out. Every enhanced feature means more capabilities for your brand to reach its target audience and drive conversions. Contact Softline Solutions for help with all your digital advertising needs.