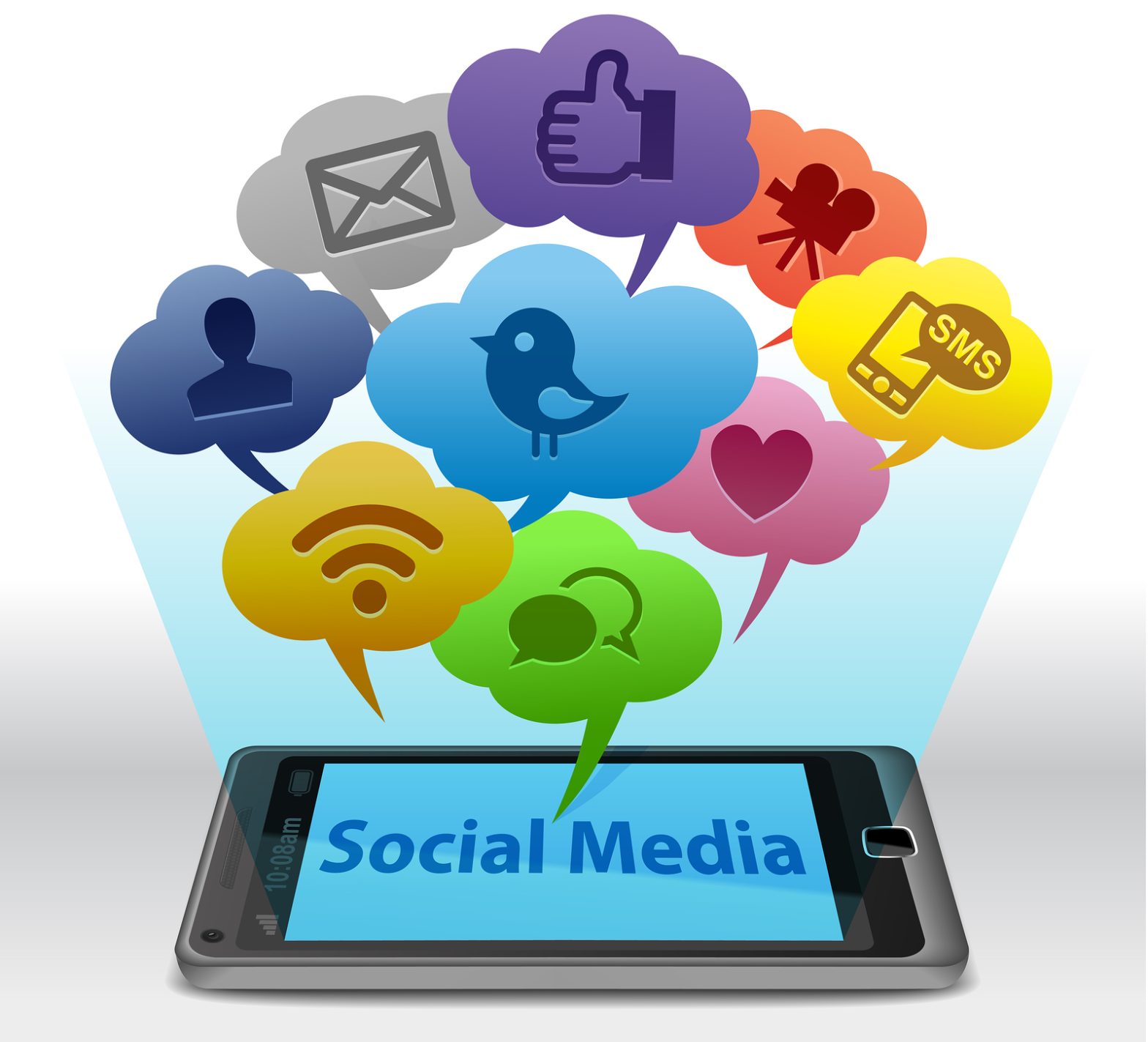 Social media is no longer just about sharing what you saw, read, or ate in a given day, connecting with loved ones, or writing your political thoughts for all your network to see. Social media has evolved into an impactful channel of communication, a source of news, and a way for brands to take direct action with their target market.
Los Angeles Internet Marketing
With rapidly changing, ever-growing corners of the internet, sharing is easy but capturing your audience's attention can be a challenge. With so many platforms and apps innovating the way we share and who we share it with, it's important to strategize your approach to avoid spending time (and money) you can't afford. Staying on top of trends is one way to support your strategy. Here are 9 for 2019 that you'll need to follow.
1. Tell a Human Story
Traditional marketing has always been about storytelling and appealing to the hearts and minds of potential customers. But social media makes things a bit more personal. Where traditional marketing may have been about the brand's story, social media lets those behind the brand get more human in how they share. This not only allows you, as a brand manager, to share your heart and mind with your customers, it also lets you into the hearts and minds of your customers. By learning more about your audience, you can not only develop products and services to address their needs, you can contact them directly to let them know about it. Social media engagement is key for reach, and taking the time to comment or share what your customers are saying may seem costly but it can go a long way.
2. Brand Narrative
With social media allowing more space for human storytelling, it also lends itself to the development of the overall brand narrative. Being strategic about your content allows potential customers to experience you before they start paying for products or services. A brand narrative that inspires action in your audience is going to have you standing out among your competition and create a reason for people to stop scrolling and start shopping.
3. Segment Your Market
You might offer services or products that impact different audiences. Avoid blindly tossing out a wide net of content is going to mean you lose or confuse some. This is why consumer targeting is so important. By segmenting your audience, you can begin to target content for those specific groups, maintaining their buy-in and curiosity about what comes next for your brand.
4. Share, Don't Sell
If all your social media content is about getting people to buy your product, you won't see much engagement or sales conversion. Instead, offer snippets of useful information, host giveaways, share funny or insightful stories. Use your platform to whet the appetite of potential customers so they start to build some trust and curiosity about what else you can do for them. If you're not sure how to get started with this new way of branding, consider working with a Los Angeles internet marketing company who can help lead the way.
5. How to Hashtag
Building a community on social media is an effective way of getting results. Think of it as the equivalent of word-of-mouth marketing. By building a community and opening up the conversation, your brand can organically spread and find new audiences. This is especially true on platforms like Instagram. You can gain traction by adding your voice to existing conversations via popular but appropriate hashtags which you can do by:
Utilize obvious hashtags related to your industry. For example, if you're a travel company, consider #justbackfrom or #welltravelled
Discover what hashtags your competitors are using and follow suit
Avoid using too many or irrelevant hashtags as that may end up working against you. Between 9 and 12 appropriate hashtags is optimal for visibility and engagement, especially for Instagram.
Once you've mastered your hashtag game, try creating your own branded hashtag – something short, sweet, and easy to remember – can help tie the conversation together and lead all roads back to you. Do your research and utilize available metrics to get the right data for the right platform. You can also reach out to Los Angeles internet marketing company Softline Solutions for help.
6. Put a Face to the Name
Putting a human face on the brand can go a long way. If you can make a potential customer feel the same way they feel watching a friend's Snapchat, you've already gotten their attention. That means you should be sharing photos and creating videos where you communicate tips and tricks, how-tos, personal insights, and teasers for new products. Keep these videos short and focused on a singular mission so that your audience can reference them when in need and begin viewing your brand as an authority.
7. Pick your Platform
Not all social media platforms are created equal. Take the time to understand where your audience is spending their time. For instance, based on user research, use Snapchat for the younger crowd, Facebook for the older crowd, Pinterest for American females, and LinkedIn for career professionals. You can learn more about the distinguishing qualities of each platform with a little research which will ensure you're not wasting your time sharing with the wrong crowd. It's also important to understand the different advertising strategies, costs, and impacts of each platform. Facebook advertising and Instagram advertising won't provide an equal return.
8. Queue Quality
Consistency is key in social media, but don't confuse that for a focus on quantity. If you find yourself scheduling posts for the month and queuing up new ideas to save time, you might want to take a pause. With companies and brands curating thoughtful, aesthetic, and actionable posts, the quality of social media content is soaring. In order for you to be considered among the leaders, authorities, and influencers of your niche, your content should be creative, impactful, and engaging. Sharing fewer posts that have a clear purpose is better than sharing several posts that miss the mark.
9. Avoid Breaking ToS
Staying in the good graces of each platform is important to avoid violating Terms of Service agreements and possibly getting your account shut down. Each platform has similar but unique ToS guidelines to follow and knowing where your parameters are can prevent losing your audience. Facebook and Instagram can block or ban your account for the following actions:
Liking posts too quickly via bot
Following or unfollowing accounts too quickly via bot
Posting too frequently
Using banned hashtags
Creating duplicate accounts
Posting inappropriate or copyrighted content
Promoting or selling illegal products or services
Buying fake likes and followers
Too many blocks or violations of ToS can get your account banned, which means you may lose your content and following and have a hard time getting it back.
If you're ready to take your social media advertising to the next level, Los Angeles internet marketing company Softline Solutions can help you get results.