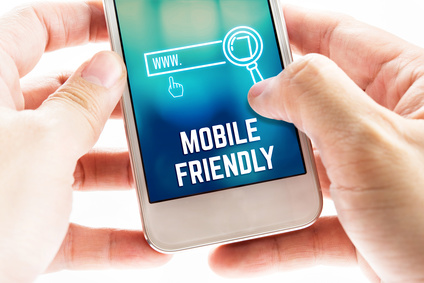 Mobile advertising continues to be an important strategy for engaging with customers and prospects. In 2020, it's imperative to market your business to mobile device users. It's a way to get in touch with people while they're on the go and enables you to reach people in real-time with personalized messages targeted to their location
The trend is for people to be more and more connected with their smartphones and other devices. This makes it easier for marketers to reach prospects on this platform than on desktops, laptops or tablets.
The Growth of Mobile Usage
The use of desktops as a way to search the web is decreasing, and the use of smartphones is growing dramatically. In the U.S., 81 percent of people use smartphones and as many as 96 percent own a cell phone of some kind. Many of these people use their smartphone as their primary means of online access, and as many as one in five smartphone users don't use any other means of accessing the internet.
Other interesting facts about mobile usage and how it might affect your marketing efforts include:
Approximately one-third of mobile searches are related to location.

Six out of ten Google searches are done on a mobile device.

The average CTR from a Google search on a mobile device is about a full percentage higher than those done on a desktop.

About half of users who search "near me" on a mobile device end up visiting a nearby business found via this search.

About 75 percent of shoppers use mobile devices during physical shopping trips.
A prospect can come to a conclusion about your website and your business in only a second or two. Prospects who are disappointed in their mobile experience may lose interest in your business altogether. 
How Mobile-Friendly is Your Website?
Consumers have come to expect that all businesses have a website and a social media presence. Consumers also expect that your website will be mobile-friendly, so your digital marketing plan needs to focus on enhancing the experience of the mobile user. If your site is too difficult to use or too slow to load on mobile devices, your prospects will turn to your competition. 
As many as half of clicks from pay-per-click advertising come from mobile devices. If landing pages that you're sending prospects to aren't optimized for mobile, you'll lose the leads you could have had from these clicks. To check how mobile-friendly a landing page is, input the URL into Google's mobile-friendly test. This can help you to determine if there are any issues you should know about such as slow loading speed. Pages that load slowly often result in shopping cart abandonment. Today's consumer expects sites to load within one or two seconds and will click away if this doesn't happen. 
Mobile Advertising Strategy
Because of the volume of prospects that you can reach through mobile marketing, having a well-planned mobile advertising strategy in 2020 is extremely important to the success of your business. It's a good idea to create mobile-preferred ads that are only shown to people searching from a mobile device. Send mobile users to a mobile landing page that loads quickly and uses short succinct messages.
Ad extensions increase an ad's CTR and also contribute to your quality score. They expand your ad with additional info that may give people a reason to choose your business. Extensions add important information such as location, prices, callout text, and additional links.
Search Optimization in Mobile Marketing
One way to reach more people is through the strategic use of mobile search engine optimization. The trend toward increasing mobile searches and decreasing desktop searches is likely to continue. People use their cell phones for everything from searching for a product to reading reviews to completing a purchase.
An important trend in 2020 is the increasing use of voice search, especially among millennials. This includes smartphones and smart speakers. To optimize for voice search, focus on the way people speak, not the way they type. Use long-tail keywords and include phrases such as your target keyword plus "near me".
Paid Search Marketing for Mobile
When you plan your paid search marketing strategy for mobile, consider targeting Bing and Yahoo. Even though as many as 95 percent of mobile searches are done on Google, that means there's still another 5 percent that is done elsewhere. This represents literally millions of people.
There are over 130 million users on Bing and approximately one-third of search clicks done on Bing are done on mobile devices. On this platform, competition is lower and so are prices.
Providing a Positive Mobile Experience
Mobile marketing gives you the opportunity to connect with consumers wherever they are. A positive mobile experience helps consumers to find what they're looking for quickly and easily.
In 2020, things to keep in mind when planning your mobile marketing include:
Email marketing

– Mobile users check their email while on the go. When running email campaigns, consider the experience of your mobile users.

Video content

– Mobile users may be more receptive to video than text. Videos can break through the noise and provide information about your brand in a memorable format. Providing mobile-friendly videos is a great way to boost user engagement.

Artificial intelligence

– AI is a powerful tool that can help you collect accurate consumer data to target spending habits. Chatbots make instant and intelligent conversations with mobile users possible at any time day or night.
A positive mobile experience is targeted, personalized and interactive. Continuous testing can help you to fine-tune the mobile experience of your prospects.
Implementing Mobile Marketing in 2020 and Beyond
When you look at your overall marketing strategy moving into 2020, be sure to include mobile marketing as part of your strategy. With technology evolving in the direction of increased use of smartphones, your business has to evolve with it in order to stay competitive.
Marketing trends are continually changing, and it can be very difficult to keep pace. If you need professional guidance with your mobile marketing, the experts at Softline Solutions can help. Make your mobile advertising strategy work for you in 2020 and beyond. With our help, you can realize your online potential.