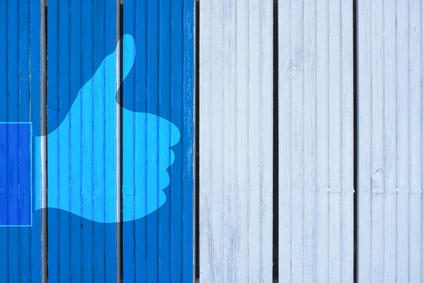 Get more out of your Facebook ad campaigns starting now! Why let ads hang while you speculate whether or not they are working for you? Facebook remains one of the most popular social media platforms, and one you can use to your full advantage to get more website traffic, increase conversions and subsequently revenue, and make your social media pages buzzworthy. Put the following five tips into practice and enjoy the results.
1) Take Advantage of Audience Insights
Make excellent use of Facebook Audience Insights to gain valuable, um, insights into your target audience's browsing and buying activities. The helpful tool "mines" all available on Facebook data, help you look at who already likes your page to show you who your target audience is. There is no such thing as knowing too much about your audience's buying habits, making this tool something to use on a regular basis.
2) Keep the Text Short & Sweet on Image-Heavy Ads
Create an image-laden Facebook ad and see how it performs, as advertisements with images will always be a great way to help your company stand out from the competition on social media. Adding multiple images will not increase ad costs, and provides the opportunity to learn which images work well with ads over others. Remember to keep the text short with such ads so they are always approved. Less than 20 percent is the standard, and something Facebook's grid tool can help you with.
3) Create Unique Ads for Each Audience Segment
Craft unique ads for every segment of your audience to further your targeting efforts. For example, if you are a pet supply company, you can easily create ads that speak to the dog lovers in your audience, the cat devotees, the bird enthusiasts, the hamster fans, and so on. You get to put your company name in every ad while targeting different groups. Nice, right?
4) Offer In-Store Deals & Specials
Enjoy the in-store activity you want by targeting consumers living in your city or town with can't-miss deals and specials. Ensure the ads say the deal has to be redeemed in your store to gain more foot traffic, and help customers see how excellent your place of business really is. This is an especially good idea if you have recently remodeled your business or have made other changes consumers should see and experience in person. Word of mouth will get you more foot traffic in addition to the ads…a true win-win.
5) Connect Each Facebook Ad to a Landing Page
Make certain each Facebook ad you write connects to a landing page instead of your website or another social media page. Landing pages educate your consumers about your products or services instead of pressuring them to buy right away. They act as the buffer between your ad and your website so your potential and actual customers feel they are making informed decisions about buying from you.
For help with your social media marketing campaigns or digital marketing in general, contact Softline Solutions today!