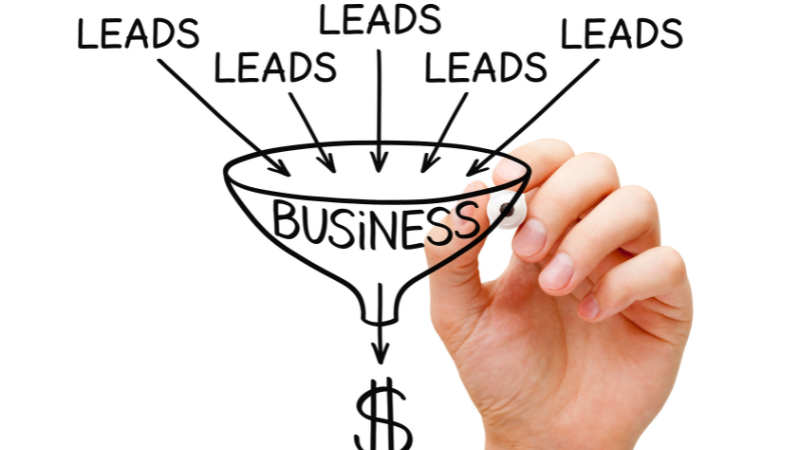 Blogging is a great way to attract prospects. If you're delivering quality content, you may be attracting steady traffic that includes people reading and commenting on your blog. Getting traffic is the first step in the conversion funnel. It helps you to generate leads, which is essential to business growth. To generate leads, your blog content has to draw in targeted people who are genuinely interested in what you have to offer. 
Content That Can Be Used as a Lead Magnet
Different types of content can be used as lead magnets, depending on what part of the sales funnel you're targeting. Downloadable ebooks are a great way to connect with people at the top of the sales funnel. These people may be looking for content that's entertaining or informative. Checklists and templates are other good options to use as a way to connect with new prospects.
To build a deeper connection with prospects, provide videos and webinars that are educational and interactive. This is a deeper dive that helps to move prospects further along the sales funnel. Prospects who have shown clear interest and are almost ready to make a purchase may be interested in more in-depth content such as product demonstrations.
What's a Good Conversion Rate?
What should you expect for a conversion rate? Most marketers have an average conversion rate of one to three percent. A conversion rate of three to five percent may be considered a good conversion rate. Keep in mind that the higher priced the products are, the lower the conversion rates may be since prospects may take longer to be convinced that they should invest in something with a high price tag. Prospects at the top of the funnel tend to have a better conversion rate since people are more likely to download a cheat sheet than to sign up for a product demonstration.
Improving Your Lead Generation Strategy
Spend time getting to know exactly what your target audience is looking for. Encourage feedback, engage on social media, and take surveys to help understand the pain points of your readers. Use a well-thought-out strategy for your blog that means each post has a purpose. Use A/B testing and measure results.
Every blog post should have a call to action which may be to read something else, sign up for your list, or contact you. Show readers the benefit of taking the action you're suggesting. Create a sense of urgency for better results. Using more than one call to action on each page can lead to even better conversions.
Using Inbound Marketing for Online Success
Inbound marketing involves helping prospects discover your brand. Strategic content marketing is one of the tools used as part of inbound marketing. It's used by many top companies because it's a very effective method of generating leads and moving them down the sales funnel.
Effective inbound marketing is a great way to gain the trust of your prospects and earn their business. Softline Solutions has helped its clients use the strategy of inbound marketing to grow their online presence and their business since 2009. Contact Softline Solutions today.