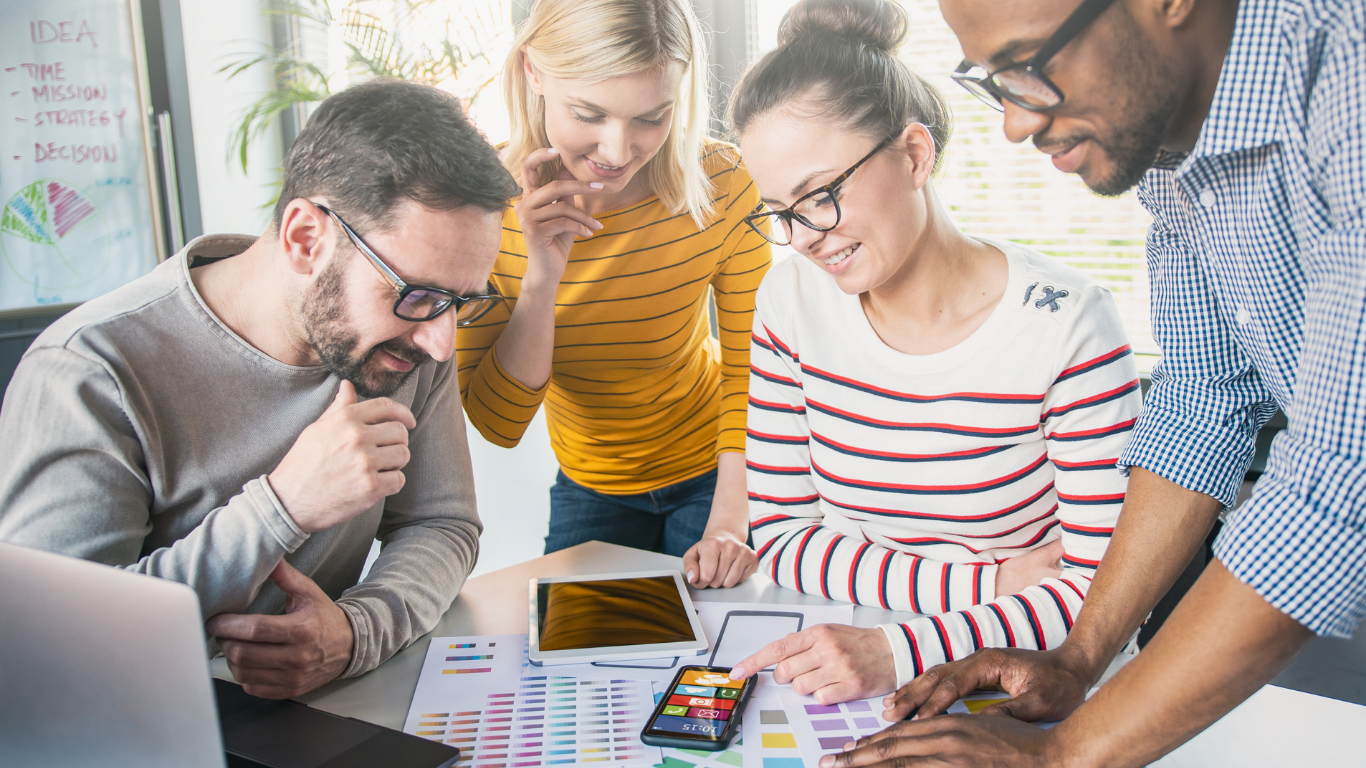 If you want to keep bounce rates low and conversion rates high, it's important to elevate your website's user experience (UX). The Google Page Experience Update calls for a more user-focused approach to web design and search engine optimization (SEO).
Even without Google's update, UX has been becoming more and more important. Each interaction visitors have with your website contributes to their overall user experience. By keeping UX design and UX writing in mind throughout the entire customer journey, you create a positive experience for your visitors and improve the chance they'll become loyal customers.
First Impressions Matter
People form an impression of your website in a matter of seconds. Does your website look and function as well as it could? Most households have multiple devices, which makes it likely people are trying to view your website on multiple screen sizes. Visitors often decide instantly whether to do business with you, and the first thing they notice is the design and aesthetics.
One thing that site visitors often find annoying is ad clutter. The use of ad blockers can result in lost revenue, but when people choose to use ad blockers, it's usually because of a poor user experience with irrelevant or intrusive ads.
Small Changes Can Make a Big Difference
A user-centered design can provide prospects with a great user experience, which can make them more willing to pay a higher price. Simply improving your page load speed by a fraction of a second can increase page views, customer engagement, and the number of leads you generate.
UX also includes the overall function and usability of the site. Users that can't quickly find what they're looking for are probably going to look elsewhere.
Consequences of Bad UX
Users who visit a site with poor design, aggressive marketing tactics, and slow performance probably won't return. Many of them will share the bad experience they had with multiple contacts. Some people will discontinue using a favorite brand because of a single bad experience.
What Visitors to Your Site Expect
It's imperative that users are able to view your content and navigate your site on mobile devices. Prospects expect a website to be optimized for mobile and many people use a mobile device as their only computer. Visitors typically expect a mobile site to load in less than three seconds.  Google recognizes that mobile optimization matters, so if your website isn't mobile-friendly, it won't be well-ranked in Google.
Need Expert Help Improving Your Website UX?
Positive experiences are the key to attracting and retaining customers. With so many other businesses competing for the attention of your prospects, you can't afford to leave UX to chance. Softline Solutions has helped hundreds of businesses succeed online. We can help you improve your UX from start to finish so you that can connect with your target audience and grow your online presence. Read some of our cases studies and see how we have helped real clients get real results. Get in touch with us today.