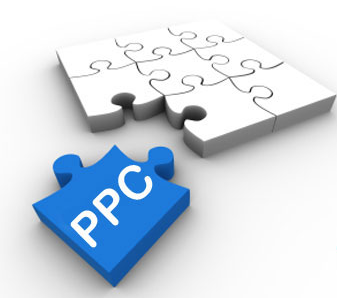 A great addition to your campaign to be more visible to more people for your business is to build a PPC , or Pay Per Click, campaign for Google AdWords. If you've wanted to understand more about those AdWord listings on Google searches, now is a perfect time to get in the know as you get everything cleaned up and working optimally for your online presence.
So PPC – what exactly is it? Basically it is a campaign to drive business to your door by showing up high in the rankings on a search and paying Google a fee every time a user clicks your AdWord listing ad going to your landing page. This is internet marketing at its finest as it is you paying for users to visit your site instead of the slower organic growth that comes when you beat the drum (or the streets) otherwise.
PPC is a great way to get "instant" traffic to your website, however it is important to note that PPC is really a long-term campaign. It is sort of like the stock market – you have the capability of hitting a one-time score and making a bunch of bucks, but really refining your play in that marketplace gets you greater gains over time than that first initial hit.
The trick is to make sure of three things: your ad bid is low relative to your conversion-to-sale profit; your landing page is ideally set up for converting the click through from the AdWord to a new-customer sale; and that your ad and landing page combine to provide value and a good customer experience for users who click through. All of these factors together make for a great AdWord campaign that will lead to greater profits and lower costs as time goes by.
The PPC model is essentially an auction/bidding war that takes place almost instantaneously behind the scenes when a user clicks the AdWord ad from a Google search. The PPC goes through several algorithms and calculations that start with how the search keywords (the auction item) are valued within Google's PPC revenue. The higher the search keyword(s) are valued, the higher the bid will be for businesses to get a top ranking.
The process then kicks off a query that looks at the various businesses (advertisers) who will pay for consideration on the searched keyword. It looks at the maximum bid the advertiser will pay and multiples that by their quality score to come up with an ad rank – the advertiser who wins the ad ranking gets the top spot in the AdWord hierarchy. Your quality score comes from the relevance and customer experience/satisfaction metrics – the more users like your landing page and convert to sales, the better your quality score.
Ultimately, you want your quality score to be higher because then you can afford to put in lower bids overall but still win the auction and come out highest in the AdWord ranking – quality score bears more weight. As you can see, this ties back to the relevance, accuracy and attractiveness of your profile and landing page. Everything works together to provide the results you want – more business.