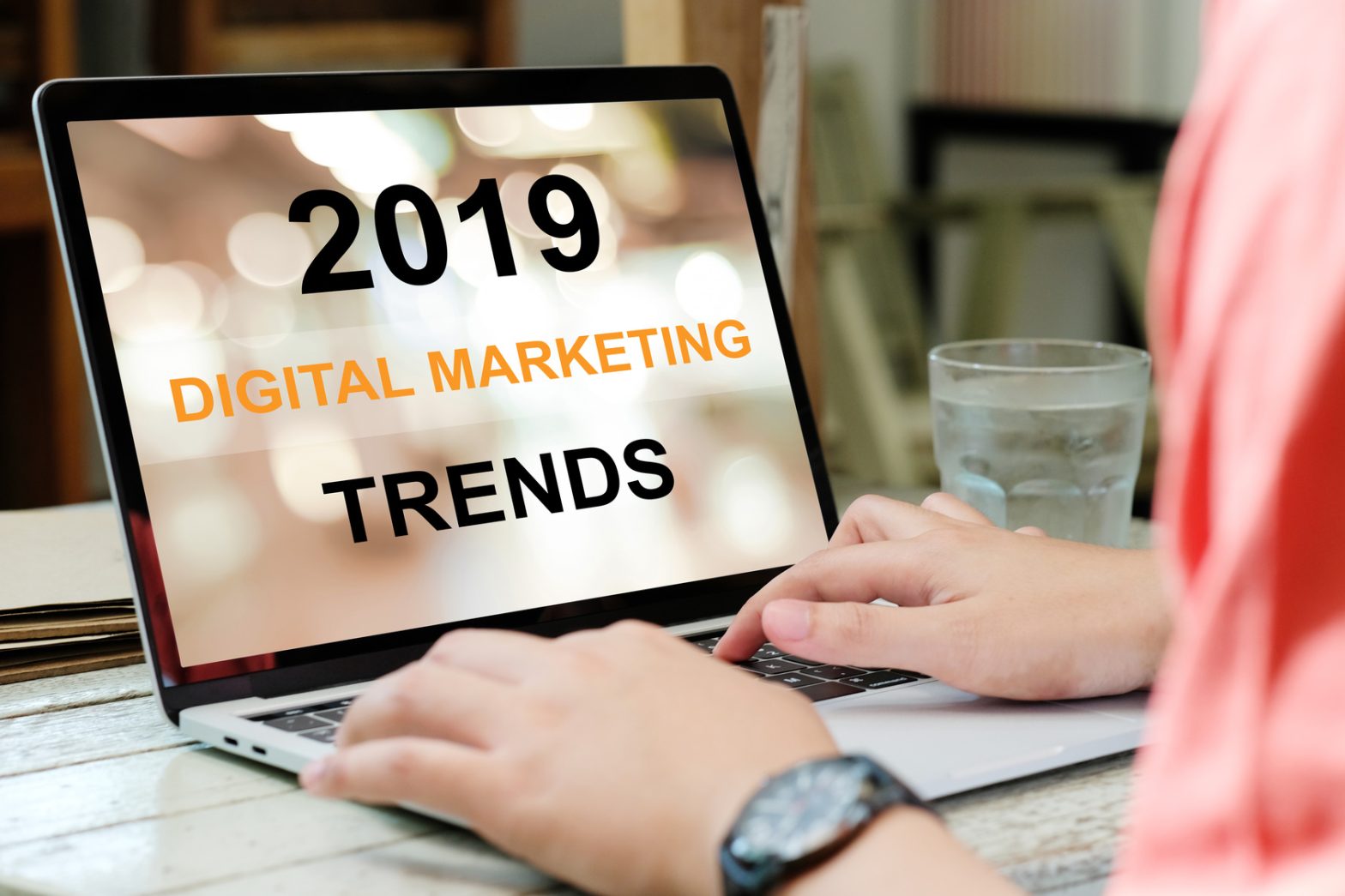 In the modern world of digital marketing, the competition for consumer engagement is more intense than ever. Both search engine and social media marketing offer a variety of strengths as well as a few weaknesses you must be aware of to maximize your advertising strategy and subsequently enjoy more website traffic, conversions, brand awareness, and revenue.
Keep these digital marketing tips for 2019 in mind as you and your team devise your next strategy:
Tip #1: It's All About Content Clusters
Search engine algorithms recently underwent a considerable change. Instead of showing favor to assorted keywords, they focus on content clusters around various topics, such as those concerning dental care or the latest trends in motorcycle helmets. Also known as pillars, these topics are pages that outline a, well, topic. Let's say you own a salon that offers facials. A cluster page would feature all of the relevant links to this service, such as pages on anti-aging facials, acne treatment facials, aromatherapy facials, and so on. If that page performs well, the cluster pages also receive a nice boost.
Tip #2: Don't Forget About Your Blog
With all the recent innovations in social media and search engine marketing, it can be easy to forget about one of the most basic yet most important parts of your brand's website: the blog. Your blog gets your site noticed by making it an authority on whatever products or services you provide in addition to offering updates on the latest sales, discounts, and special events. Don't let it fall into the digital marketing dustbin–give it the attention it deserves to increase your search engine rankings and social media shares.
Tip #3: Consider Third-Party App Usage
In 2019, social media companies will likely continue integrating their services with third-party apps. Facebook, for example, allows users to register for third-party services through their site, such as dating apps, and subsequently share data with these services, such as birth dates and photos. Depending on the size of your brand, you may want to consider this integration if your social media app gets used regularly.
Tip #4: Experiment With "Snack Ads"
Consumer attention spans are shorter than ever, which is why brands have increasingly turned to snack ads, or less-than-10-second-long videos available exclusively on social media platforms. Consider making such ads to pique the attention of your target audience, and ensure the content is easy to understand while also showing off what sets your brand above the competition.
Tip #5: Go Live
Live videos on YouTube, Instagram, and Facebook have been making a serious impact since 2016 with no signs of slowing down. Add depth and dimension to your brand with this live element, especially if you routinely participant in or throw special events.
Tip #6: Utilize Chatbots
Chatbots are no longer a novelty. In fact, they have become a standard for many brands. Don't worry about a potentially negative impact from chatbots–most consumers do not mind them at all and will simply close the chat if they don't need it. If they do need it, you are providing a convenient way to answer their questions and alleviate their concerns. And, if you think chatbots don't apply to your company, think again. In 2019, digital marketing experts expect chatbots to appear on everything from restaurant to hotel sites.
Tip #7: Be Present, Be Present, Be Present
Quick responses from brands on social and review sites have also become commonplace over the last few years, so how are you faring in terms of "being present" online? In addition to chatbots, responding quickly to your customers, whether you are thanking them for a positive review or seeing what you can do to improve their experience, is invaluable. It shows you truly care about your customers and want them to enjoy your products or services as much as possible.
Tip #8: Make More Connections With Social Influencers
Digital marketing trends for 2019 also include the social influencer factor. These influencers have the power to sway consumers one way or another, so the more of them you have hawking your products or discussing your services, the better. Develop long-term relationships with influencers that benefit both of you–after all, these people will not be interested unless there is something in it for them.
Tip #9: Keep "The Social CEO" Thing In Mind
CEOs and other executives at the top of brand food chains have increased their visibility recently via social media and similar avenues. This visibility is designed to increase consumer trust, build lasting relationships with influencers, and improve brand awareness. It can even make a company more appealing to job applicants. If you are the CEO of your company, put yourself on social media if you haven't already via videos, images, and anything else that will garner interest. The more human your brand seems, the more it will resonate with consumers…and result in those coveted conversions and more revenue.
Tip #10: Keep The Traditional Video Element In Mind
Traditional videos have kept up with live videos as essential marketing tools. Video ads are also more popular than ever, whether they pop up on social media or a bus station terminal. Create videos for social media including Facebook, YouTube, and Instagram, partner with the aforementioned influencers to endorse your products or services, and make in-house videos. These videos will provide ways for consumers to learn more about why your brand rocks quickly. And remember, keep most of your videos short due to the attention span issue. Longer videos are best left for tutorials and similar instructional or educational videos.
These are just some of the digital marketing tips for 2019 you and your team should be aware of. If you are starting to feel overwhelmed, stop right now. You have plenty of trends to pick from and experiment with until you find the perfect advertising formula for your brand.
If your digital advertising strategy for 2019 could use some refinement, contact us at Softline Solutions today. Our team has the knowledge and the resources to make your brand shine.