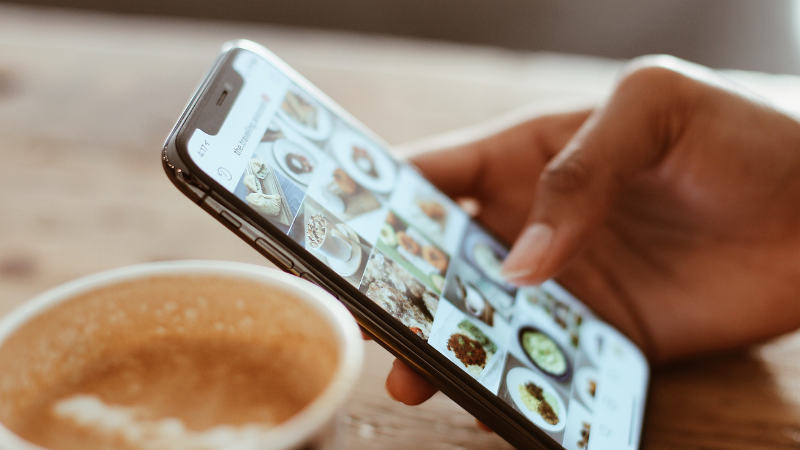 The one thing you can count on in the world of social media marketing is constant change. Instagram has recently made some changes to its algorithm, so you'll need to consider the new Instagram feed and the impact these recent changes may have on your marketing efforts. 
In social media, an algorithm is a combination of factors that a platform such as Instagram uses to decide which content should appear at the top of the feed for each user. So, what does Instagram think is worthwhile content that deserves to be seen near the top of the feed?
Factors That Go into Prioritizing Content
There are several factors that go into determining which content should be prioritized. One of the most important factors is interest, which includes how likely it is that a user will spend time on the post and like, comment, or save it. The more likely a user is to take any action, the higher the post appears in the feed.
The relationship you have with your followers is considered when prioritizing content. This includes whether the user interacts with you frequently and what type of content the user typically responds to and engages with. It also considers whether the post is timely, how often the user checks the Instagram feed, and how long they usually stay on the platform. 
Changes to the Instagram Feed
Instagram is testing new changes to the feed so that users have more control over how things appear in their feed. The current algorithm prioritizes posts based on the assumed interest of a user and their typical activity. This viewing option isn't going away. It will now be referred to as "Home." 
Newer options include "Following" which shows posts in chronological order and "Favorites" which is based on a list of a user's favorite accounts to help them to avoid missing content from their favorite accounts. These options allow users to have a more customized experience.
Actions to Take to Increase Your Reach
Posting consistently is one of the most important things you can do to increase brand awareness. Plan your social media posts ahead of time and create posts that are likely to get users to engage. Use images and video and keep it interesting and fun. Schedule your posts based on the time of day your followers are most active. Ask questions, run polls, and encourage comments. Make sure you respond promptly to the comments you're getting. Accurate and descriptive hashtags can help you expand your reach and analytics tools can help you understand what's working and what's not.
Working with Social Media Marketing Experts
If you're having trouble keeping up with changes on social media that affect your marketing or if your current strategy isn't getting the results you're hoping for, it's time to consider working with experts in the world of social media marketing. Softline Solutions has helped hundreds of companies succeed online. We can help you attract, engage and convert your prospects so that you can meet your online potential. Contact us today.