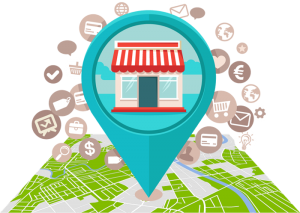 These days with technological advances going so far and so fast, it is getting harder and harder to pull the wool over someone's eyes – at least in any physical, storefront sort of way. If you give bad service or provide crappy products, someone is going to have something to say about it on social media or consumer websites, at a minimum. And since we never know what is going to grab the public's attention at any given moment, your slip-up (or maybe constant SOP) could turn into the next viral video, and you're out of business in days.
So if you are providing great service and terrific products (hopefully a combination of both for physical products), the fight to get the next new customer is even more bloodthirsty than it was even a decade ago. Everyone goes to Internet now to find who they want to do business with, and Google has become synonymous with search/find anywhere in the world. So how do you get noticed?
The simple, and simultaneously complex, answer is Search Engine Optimization, or SEO. To get even more pointed, local SEO is the way to go these days. This method of filling your website or page with relevant content, tags, and keywords or phrases that include reference to your physical location is essential now in order to grab the attention of new or prospective clients and customers. You have to get as many hits as you can in order to rise in the search results rankings – the closer to the top you are, the more likely it is that you'll be growing your business.
The way it works really isn't as complicated as some might think though. It is a matter of thinking about how you would go about searching for your own business (or person, or subject) on the Internet and then making sure you connect those dots on your website or web page. Name of the business, address, phone number – all of these need to be correct and current anywhere they show up in your site. If you have multiple pages with your phone number or hours of operation and they don't all match, you're listing is going to drop in the ranking search results – not what you want.
This is the number one reason that listings don't do as well as their owners think they should – miss matched information. But once you have all that cleaned up, what else can you do to create more hits? The answer is to hook up with services like Google+ Maps to add even more value to your search engine results entry. Those with a map are going to be up at the top of the rankings without any trouble at all. Of course, the additional keywords or content in your site or on your page that relates to a user's search will bolster your position in the rankings so you float to the top.
Don't forget to add customer reviews and ratings if they are available – everyone wants to do business with someone who is liked by current or past customers – put that to use for your own SEO.