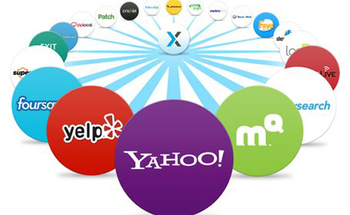 Local SEO covers a fairly large range of information and steps to make sure you are getting the most from online searches that could help your business. Some additional posts have talked about cleaning up your profile page for Google-My-Business as well as the same for Bing and Yahoo. There are other steps to take, as well, that will help you further define and drive new potential customers your way.
A critical piece of the puzzle is actually verifying the business you've listed in Google My Business as belonging to you. There is a process for "claiming" your business that is outlined in the posts from this section of Google, and pertains to the suggested edit below your profile listing that asks the question: "Are you the business owner?". You want to answer this question and verify that the information listed is accurate, correct, and verified. This is usually completed via a robo-call or with a post card, but beware on the post card as completing the process this way can take a couple of weeks. Check out this same edit on Bing and Yahoo.
Additional tip that can add credibility for your business is to link your official business email to your web domain. This means that you won't be annslacenmore@gmail.com but rather Ann@LaceNMore.com. It makes a difference in how your potential customers see your business. Also, make sure that the categories you have listed your business under are the best and most definitive you can make them. Nothing will get you shunted to the side quicker than not being relevant. There are two great tools you can use to refine your categories: Blumenthal's Business Category Tool and Moz Local Categories.
Once you've worked through your profile, landing page, and categories, you should spend some of your attention on citations. Simply put, citations are individual mentions of your business listed elsewhere and not necessarily linked to your business page or profile. This could be something like a yellow pages listing, a local business association, the Better Business Bureau, and so on. Frankly, when you have a good, strong base of citations for your business you are more visible to more users which is exactly what you want with online activity.
Most businesses have a yellow pages listing, so that is one citation to start with. You can probably come up with a few more just based on the suggestions above. Other citations might be a little harder to come by, but they are not impossible. And if you're wanting to know why citations are prominently called out here, it is because they figure prominently in ranking for Local SEO. Everyone wants their Local SEO ranking to be strong – you end up being displayed at the top when you rank strongly and that is always a desired goal.
A few other ways to gather citations include using a data aggregator like Infogroup or Acxiom which are unique indices of millions of U.S. Businesses. These are in turn licensed to the major search engines to pool citations. You can search on your local area blogs, local directories, and industry directories to get ideas of where you can get your business listed to create a strong citation base.