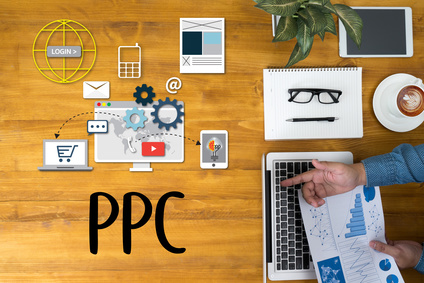 Pay-per-click (PPC) marketing is one of the best ways to get your website and brand into the collective conscience. It offers much faster results than search engine optimization (SEO), which makes the money you spend on PPC worth it assuming you have a strategy in mind. Help yourself get started in Google AdWords management and related marketing efforts with the following tips to ensure your labors bear rich fruit.
1. Avoid The 'Go Big Or Go Home' Mantra…At First
Launch a small PPC campaign to start. A small campaign makes experimenting with what works and what doesn't easy so you can make changes and adjustments as needed. Do not worry about clicks and conversions just yet, simply improve your marketing prowess with a specific audience in mind. Work on a bigger-budget campaign only after you feel comfortable.
2. Analyze Those Keywords
Test five or six keywords your biggest competition is bidding on. Determine what words are performing best and if they will work for your campaign. The best keywords are those low in competition and high in search volume.
3. Set a Goal
Set a clear goal when crafting a PPC campaign. Make this goal obvious to everyone involved with your project before setting up Google AdWords management or, well, anything else. Perhaps your goal concerns engagement, brand awareness, or lead generation. Whatever your goal, use your initial (experimental) campaign to try and reach it.
4. Consider Your Target Audience
Give your target audience due consideration. Both money and effort are wasted if you do not have a specific audience in mind. Think about who benefits the most from your product, service, or overall brand to dramatically increase conversions. You might want to steer your first efforts at an audience that is already aware of your brand to avoid having to educate the audience in addition to pushing a product or service.
5. Focus on Campaign Language
Remember, the language you use in your PPC campaign is as important as any other aspect. Copy should always be clear, concise, relevant, descriptive, and persuasive. Emotional appeal also plays a role in conversion improvement.
6. Keep Your Google AdWords management Budget in Mind
Invest in Google AdWords management and larger ad campaigns only after you have established an online presence, or have a clear idea of what is going to work for your next campaign. Even if you have a sizable budget for your next marketing project, spending wisely is still strongly recommended.
Keep these tips in mind, and you'll be on your way to rock star-worthy Google AdWords management. Or contact the experts at Softline Solutions to help you set up premium PPC advertising campaigns.