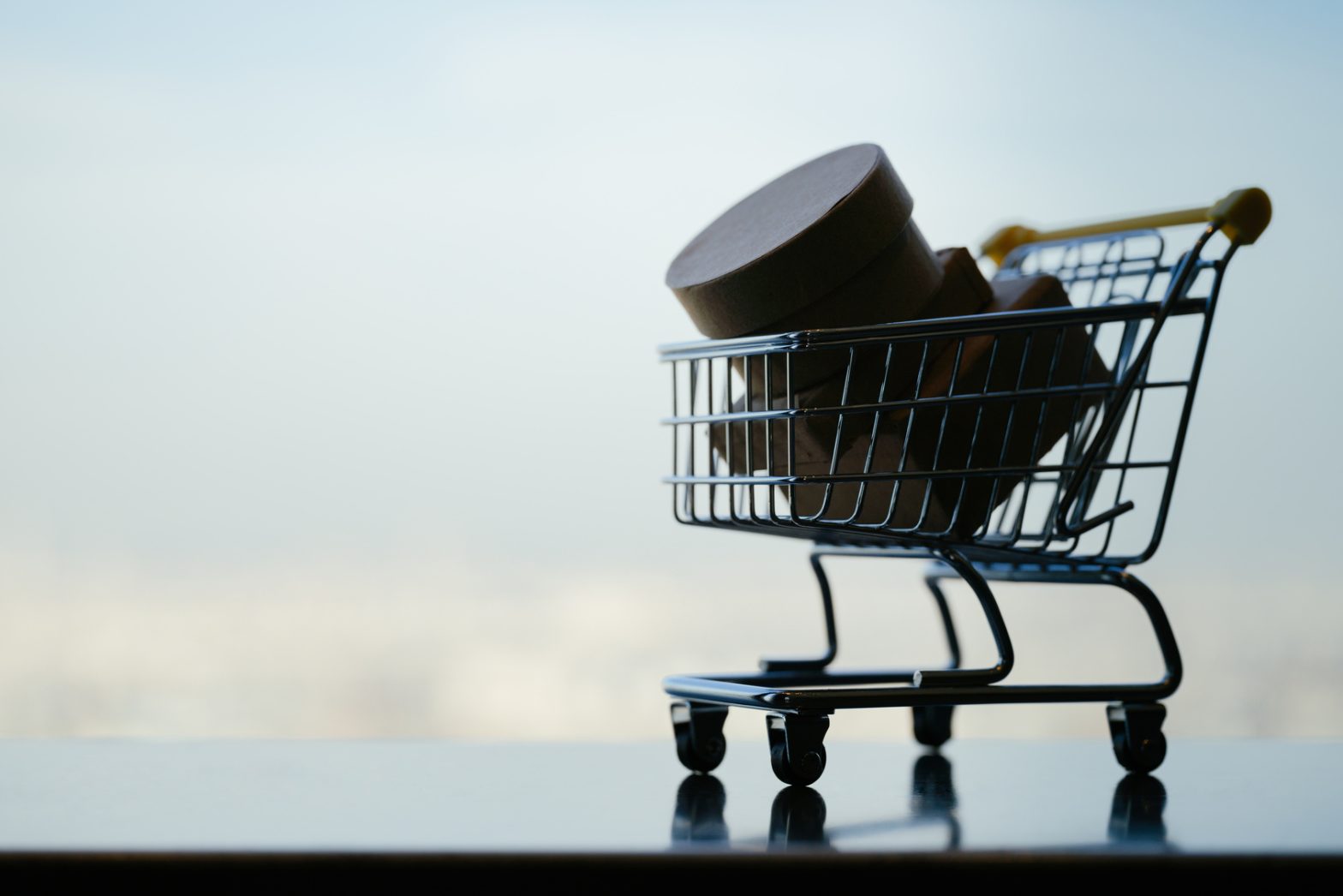 Advertising on Amazon is a relatively straightforward process with large benefits. If you are a small business owner interested in advertising on Amazon, take a moment to learn what the process involves and enjoy a few tips for increasing your visibility and marketing success.
Setting Up
Amazon provides three ad formats to accommodate different marketer needs: Amazon Headline Search Ads, Amazon Sponsored Products Ads, and Amazon Product Ads, or product display ads. Start the "Amazing" advertising process by selecting which ad campaign suits your needs best and what products you want to market. Also, decide how much you are willing to spend each month, as well as how long you want the campaign to last. Amazon recommends setting your spending limit to at least $10 a day and running an indefinite campaign so shoppers always have the opportunity to discover what sets your products apart from the competition.
Setting up your Amazon campaign is not unlike setting up a Google AdWords account, as you also select the keywords you want your ad to target, either manually or by utilizing the automated Sponsored Product option. Amazon recommends using both to implement a "strong advertising strategy." If you have an Amazon store, simply use the shopping site's templates, dynamic widgets, and drag-and-drop tiles to create ad campaigns. They are ideal if you have virtually no clue how to create campaigns.
Launching Your Campaigns & Measuring Your Success
If your campaign falls under the Sponsored Product category, you get to launch it immediately. If it's of the Sponsored Brand or Store variety, Amazon will perform a quick moderation review. Ads appear on customer web pages based on their relevance, keyword bids, and matching search terms. Customers who click on Sponsored Product ads get taken to your product info page immediately, while those who click on Sponsored Brand ads end up at your store site or related landing page showcasing your products.
Amazon provides reports to help you to determine your campaign's success, such as what return you receive for the money you're spending and how much traffic your store gets on a daily basis. Like Google AdWords, this essential information makes it much easier to adjust your campaigns so you aren't swinging in the dark.
The Cost
Both Sponsored Brand and Sponsored Product campaigns utilize the auction-based, cost-per-click pricing model. The more competitive your bids are, the more chances there are for your ads to appear on Amazon shopper searches. Setting up your store is free and you are only charged for ad clicks.
A Few Tips For Amazon Campaign Success
Now that you have a basic idea of what an Amazon ad campaign entails, keep these tips in mind to enjoy marketing strategy success:
Use Match Types
Amazon uses broad, exact, phrase, and negative match types to fine-tune targeting, just like AdWords. Combine these options to narrow your targeting and put your ads in front of consumers most likely to click the oh-so-important 'buy' button. If you use the broad match type, for example, you will reach the most customers. You'll also get to add words anywhere you want–front, middle, or back. And while this match type is not the most targeted, it provides a way to utilize important keywords and get your campaign going. Phrase match is obviously narrower, followed by the exact match.
Stay Consistent & Start Small
It may sound a little trite, but consistency is essential to Amazon advertising success. Keep your message the same across all ads you launch to increase brand awareness and make it clear what you are selling. Also, remember to start small with your campaign instead of diving in with the big old splash. You need to know what works before increasing your budget.
Organize, Organize, Organize
No online ad campaign, Amazon or otherwise, can enjoy success without a little–okay, a lot–of organization. Unorganized campaigns come with a variety of risks, including money lost to unqualified clicks due to incorrect keywords, and spending more marketing dollars than necessary on clicks. How you want to organize your ad campaign is up to you; however, it's always best to group products with their correlating keywords to avoid confusion.
Adjust Your Bids Based On Value & Performance
Let's be clear- not every product you sell has the same profit margin, which is completely normal. It, therefore, makes sense to adjust your bids based on product value and how well they perform. Spend the most money on your biggest sellers and remember you can always make changes if one of your lesser-known products starts bringing in more revenue.
Take Your Time
Remember the basics when it comes to crafting winning campaigns, such as selecting the right titles and keywords. Don't hastily come up with a title that won't wow consumers, or always default to general keywords because you are busy with other things. Take your time with these decisions for more finely-tuned campaigns.
Take Advantage Of Customer Reviews
Customer reviews have remained a priority for Amazon from the beginning, so take advantage of them. Every time a customer leaves a great review, post it on your social media sites and add it to the testimonials section of your website, if applicable. If a customer does not leave a fantastic review, use it as an opportunity to determine what went wrong and what you can do to fix it.
Use Amazon Video
Combining video and text provides a winning advertising combo. Use Amazon Video to target videos across the web, including websites, desktops, laptops, smartphones, tablets, and apps. Make it part of a well-rounded ad campaign.
Experiment With Email Send Times
Run email tests to determine what times garner the biggest customer responses. Rely on your Search Term report to obtain the data necessary to strategic email sending so you enjoy higher ROI.
Wrapping Up
Make Amazon advertising part of a larger marketing campaign designed to put your products in the minds of your target audience. You cannot discount the marketing significance of Amazon these days, so why skip it?
Get more marketing help from Softline Solutions today.