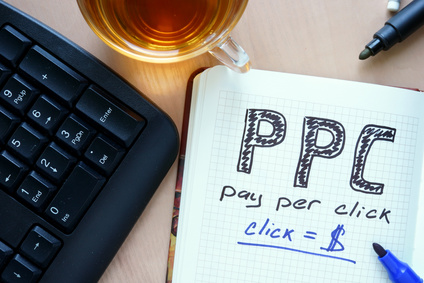 Just because your business is on the smaller side does not mean you cannot reap the benefits a of a pay-per-click (PPC) campaign. Use the following tips advertising agencies tout as ideal for small businesses looking to increase their presence on the web. You might find the process is easier than you think.
1) Use Negative Keywords
This might have you saying "Whaa…?" However, negative keywords are an important part of any PPC campaign. The idea is to prevent your ads from appearing on search queries that do not relate to your campaign. It also helps keep costs down. For example, if one of your keywords is "San Francisco construction" but you do not want to show up on searches for "San Francisco construction jobs," add 'jobs' as a negative keyword in your Google AdWords account. You will never have to worry about coming up on job searches again.
2) Remember To Remarket
Remarketing is a wonderful tool advertising agencies around the country and world emphasize. If you are unsure of what remarketing is, think of the advertisements that seem to "follow" you no matter what pages you surf on the web. Remarketing is easy enough with AdWords, as it involves adding a remarketing tag to your website and creating a display campaign that targets your remarketing audience. The result? Ads that appear to those who have already visited your site (and that's it).
3) Do Not Go Crazy with Keywords
Too many keywords per ad group is a common rookie mistake many startups and small businesses make. Avoid piling on the keywords, which Google will punish you for, and instead create ad groups featuring different themes. The copy that correlates with each group of keywords needs to be relevant to them only.
4) Stay Aware of Default Settings
Creating an AdWord account means staying aware of default settings to avoid launching campaigns that do little more than cost you money. Create a campaign entirely controlled by you through careful management that includes choosing "all features" instead of "standard," rotating your ads. Be sure to include a mobile bid modifier in your account, and avoid close variants when matching keywords.
5) Take Advantage of Ad Extensions, Something Many Advertising Agencies Use
Ad extensions are another fantastic way to increase brand awareness and get people clicking. Such extensions appear below ads and can include phone numbers, social media links, and additional site links. They let you take up more space on the first page of Google and provide consumers with more reasons to click on your website.
Keep these tips in mind to make your PPC campaign really pop. Contact Softline Solutions today for help with your digital marketing goals.