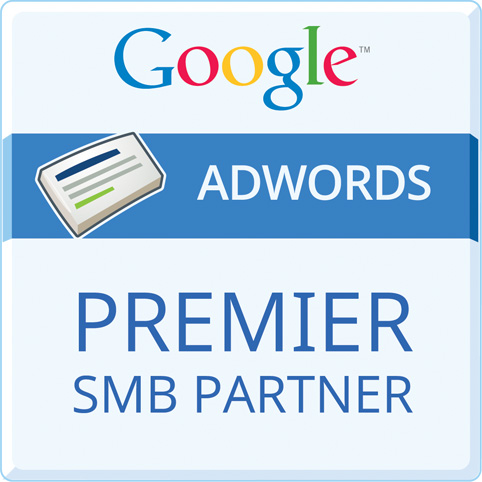 Softline Solutions is the newest addition to the Google AdWords Premier Small & Medium-Sized (SMB) Business Partner Program. Our Los Angeles-based company joins an elite group of qualified companies, and all of our clients will subsequently reap the benefits of working with the search engine juggernaut to further optimize advertising campaign performance. In other words, yay!
What Does the AdWords Premier Partner Program Entail?
The Google AdWords Premier SMB Partner Program links the search engine's best and brightest AdWords partners with small and medium-sized companies who want to increase brand awareness via meticulously optimized and maintained online marketing campaigns. Google offers its Premier SMB Partners comprehensive campaign management in addition to pro AdWords tips and advice, detailed reporting, personalized customer support, and the marketing assistance necessary for continual campaign success. Premier SMB Partners qualifies based on Google's highest standards, including customer service and transparency, and has undergone serious Google account and product advertising training. The idea is to offer small businesses the best AdWords advertising solutions possible and help them thrive as they should.
Google bigwigs note that the Premier SMB Partner Program is an outstanding way for small businesses to find and work with companies who will help them achieve their advertising goals efficiently and effectively. Working with companies such as ours allows small businesses to maximize their marketing efforts and extract the most value.
What Softline Solutions' New Status Means for Our Clients
Our new status means raising the qualification, training, and customer service bar even higher so we exceed other AdWords partners and provide our clients with what they need most. We were hand-picked by the search engine, and our team is thoroughly Google-trained and supervised. Softline Solutions now enjoys access to new AdWords tools and technical support, as well as Google's latest and greatest beta products and technology, and general help.
Our Thanks
We would like to thank our amazing clients for trusting us with their online marketing campaigns and therefore supporting our growth while we achieved our current status. Our staff could not be more thrilled to join Google's elite ranks, but we are even more excited to provide our clients with the highest level of marketing and optimization services currently available. We happily look forward to a bright future filled with beautifully designed and optimized marketing campaigns.
Find out how we can help your company achieve greater success by contacting Softline Solutions today. We look forward to working with you.