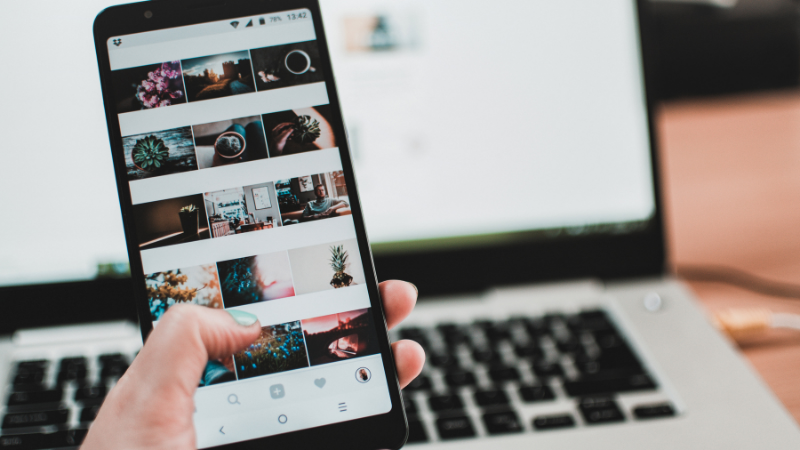 Video is a powerful way to reach your audience on many social media platforms including Instagram. Even though Instagram was once known primarily for sharing pictures, this platform has evolved to a place where marketers can interact with users using several different types of video. The number of Instagram users continues to grow, giving you a great opportunity to use video to create awareness of your brand while building trust and creating deeper relationships with your followers. 
Instagram Stories
Millions of people use Instagram Stories every day, and many of them report becoming more interested in a brand or product because they've seen it on Stories. Instagram Stories are short clips of 15 seconds or less that take up the full screen on mobile. Stories can be enhanced with stickers, emojis, and text. Even though Stories vanish after 24 hours, you can still access information on reach and impressions.
Instagram Live
An effective way to build relationships with your target audience is by using Instagram Live. Videos are broadcast to your followers in real-time, which is highly engaging. It helps your followers to see you as human and very authentic. To broadcast live, make sure you have a stable internet connection and be prepared with what you're going to talk about. Live videos can be longer and more in-depth than short clips and they're visible to followers who open the app when you're broadcasting. Once your live broadcast is done, it stays available to be viewed for 24 hours as a Story.
Instagram Reels
Instagram Reels are an alternative to TikTok. They're short, engaging videos that don't disappear after 24 hours. Using this video type, you can create multi-clip videos that last 15 to 30 seconds. Like TikTok, you have access to editing tools such as AR effects and speed controls that can help you create fun and engaging videos. Reels are very popular with younger users, so if you're marketing to a young audience, you definitely want to take advantage of this option. People don't have to follow you on this platform to discover you through Reels.
Instagram Video
Instagram combined in-feed videos and IGTV in 2021 to create the format known as Instagram Video. Videos in this category can be up to 60 minutes long. Some new features include location tagging, trimming, and filters. You can create trailers lasting up to 60 seconds to interest people in your longer videos.
When you're growing your online presence, videos are a great way to attract and engage people who may be interested in your products or services and Instagram is a great platform for posting these different types of videos. Consider your options for video on Instagram and choose the type of video that works best for your marketing message. Need help? Social media marketing experts at Softline Solutions have helped hundreds of companies grow their online presence using tools that include videos. Get in touch today to find out how we can help you.