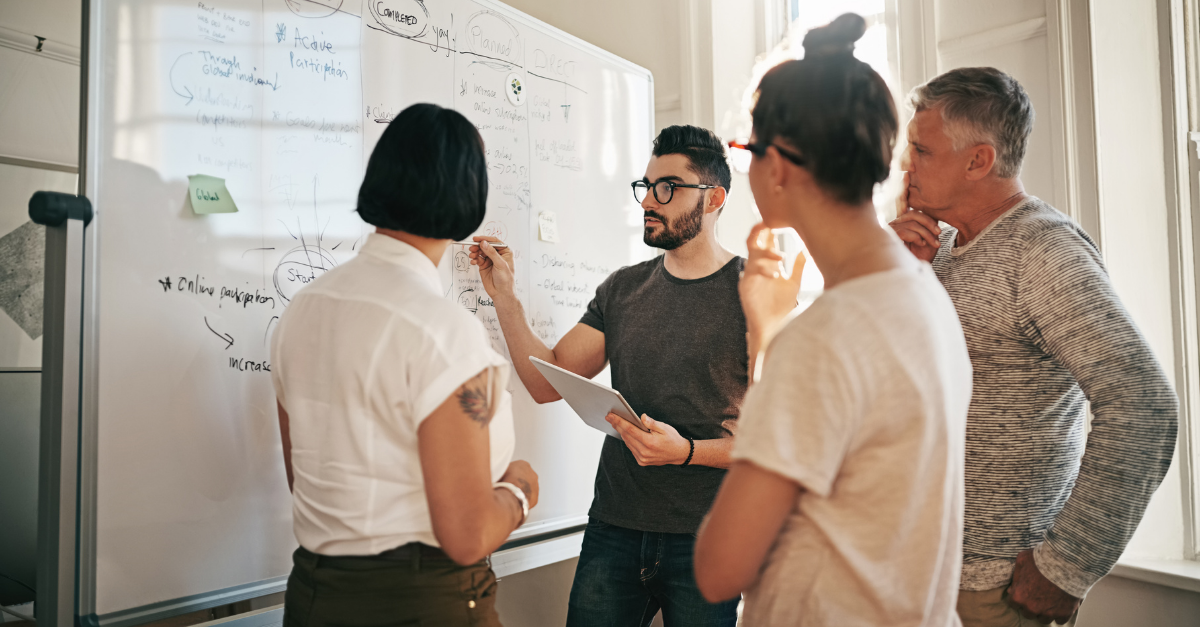 As the owner of a small or medium business, you probably consider your company a labor of love. That means when a task needs to be done, it may seem logical for you to take care of it yourself since you may feel that no one knows your business or your clients like you do. 
If you're continually trying to take on everything, you're likely to burn out sooner or later. You may not have the expertise needed to do certain tasks such as effectively market your business. Once you decide to outsource marketing, the next decision you'll have to make is whether to hire one or more people to staff a marketing team in your company or a marketing agency.
Benefits of Hiring a Marketing Agency
A marketing agency has the knowledge and expertise to get started marketing your business from the first day they're hired. While there may be some aspects of marketing you can handle yourself, it would be very difficult for you to be an expert in multiple types of marketing or to keep up with new trends while still running your business. A marketing agency offers a team of experts in different types of marketing such as inbound, SEO, paid social media ads and organic social.
Effective marketing needs to be done while controlling costs. If you choose to hire one or more people to handle your marketing in-house, you'll need to plan for salary and training as well as benefits such as vacation and health insurance. If a marketing staff member decides to leave the company, you'll have to deal with recruitment and training all over again. If you choose to outsource to a marketing agency, they're already ready to work on promoting your business and don't require training.
When is it Time to Outsource Your Marketing?
If your business is just getting started or is very small, you may question whether it's the right time to outsource your marketing. If you find important jobs aren't getting done because there aren't enough hours in the day, it's time to get help.
Another sign that you need help is that business growth is slowing and that sales are stagnating. When you make the decision to outsource aspects of your business that aren't doing as well as you know they could, it may help to kickstart growth. Whether you have insufficient manpower or lack of marketing expertise, a marketing agency may be the solution you're looking for.
Choosing a Marketing Agency
Marketing your business is too important to leave to chance. Look for an agency that provides a variety of marketing services and can show a track record of helping businesses grow and thrive.
At Softline Solutions, we aim to make running your business as easy as possible. Our team of experts can take the guesswork out of paid search, display, social media ads and more. Get in touch with us to find out more about how we've helped other companies realize their online potential, and how we can help you do the same. Contact us today.