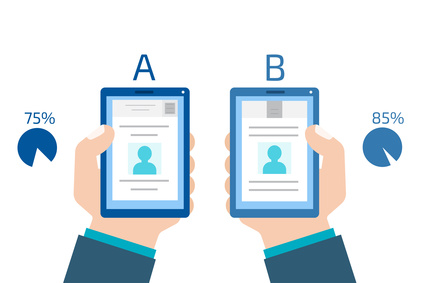 When it comes to online marketing, there are two options that stand out: Google AdWords and Facebook. Each offers distinct advantages and disadvantages, which is why it's a good idea to use both in your marketing strategy if your budget allows for it. Should your budget only allow for one, use the following information to determine which is perfect for your online advertising needs:
Facebook
Pros
Plenty of consumers still use Facebook to learn about their favorite brands and make buying decisions based on pages they like and ads they see. The social media platform offers an easy-to-use business advertising format that includes selecting the area of the country you want to target as well as demographic groups.
In addition to the simplicity Facebook offers in terms of increasing sales, the platform is also budget-friendly. For example, you can "boost" a post for a mere $5 and reach hundreds if not thousands of potential customers over a 24-hour period. So if you want to let your target audience know you are running a holiday buy one, get one promotion, a boosted post provides a fantastic way to increase both website traffic and sales.
Another reason to advertise on Facebook is the ability to build relationships with your audience. If someone comments on a boosted post saying how much they liked your product or service, you can reply saying thank you and letting the customer know more sales will occur in the near future. Consumer interaction is a huge part of today's marketing landscape, and Facebook provides an easy way to do just that. Interactions with brand ambassadors is another reason to try Facebook marketing. If a brand ambassador tags you in a post, for example, whoever follows that ambassador may want to learn more about your products and services, like your page, subscribe to your newsletter, and so on.
Cons
Among the cons of Facebook marketing is the fact that boosted posts and similar advertisements have time limits. You are also susceptible to negative comments, an issue you may not be able to take care of right away because of all your other content marketing responsibilities. If your brand gets big enough, you could end up constantly dealing with trolls and spam links on your page.
Other Facebook advertising cons include being subject to all policy changes that can occur at any time of day or night. It's also not always easy to tell if the person you are engaging with online is just that–a real person–and not some type of spambot. Your ads could also end up unintentionally targeting the wrong demographic since Facebook For Business is not without its flaws.
Google
Pros
Google AdWords provides a convenient ad tool that offers much in regards to versatility and brand awareness. If you've noticed the ads at the top of every search engine result, those are the ads generated by Google AdWords. It's a pay-per-click system where you pay every time a consumer clicks on your ad, which hopefully results in a visit to your landing page, home page, or product page. It provides a fast and efficient way to put your brand name in front of your target audience compared to organic SEO tactics that take effect over a period of months.
Other pros Google AdWords offers is versatility. Your account makes it possible to create ads in a number of ways, such as banner ads that appear across the top of gmail accounts or design video ads on YouTube. In-app advertisements allow you to reach your mobile customers so you don't lose out on a vital segment of your target audience.
Yet another reason to use Google AdWords is the ability to control your budget down to the penny. Set the amount you want to use for the week or month and add to it as necessary to ensure you stay within your limit. You also won't have to pay a cancellation fee if you decide you would rather not use Google AdWords.
Cons
Your competition is one of the cons of using Google AdWords. The more competition your brand has, the more it will cost to bid on related keywords. And while you have to compete with those using similar keywords, you still only pay for ad clicks so it still might be in your interest to utilize your account.
Speaking of ad clicks, just because a consumer clicks on your ad doesn't mean it will result in website traffic, conversions, and revenue increases. A person could click on your ad and do nothing, resulting in money spent without any benefits.
There's also more to learn with Google Ads than Facebook, which can be a bit overwhelming. Not only will you be using the Google Analytics portion of your account to measure your advertising results, but you also must figure out which keywords offer the greatest impact. This can involve a lot of experimenting with both keywords and negative keywords to determine what works best for your ads and why.
Wrapping Up
All said, both Facebook and Google AdWords provide ways to extend the digital hand to your target demographic without too much stress or cost to you. Don't worry if you don't see the results you want right away, as you probably won't be spending that much. You can also limit your budget for the time being until you figure out exactly what keywords and other marketing tactics offer the greatest return on investment. And since both make it possible to measure your results, you will not stay in the dark ages of the ad world for long.
If you would like professional assistance to give your latest marketing campaign the boost it needs to succeed, contact us at Softline Solutions today. Our PPC and Facebook expertise has helped hundreds of big-name brands enjoy what they want most: more visibility and revenue. Give us a shout to learn what we can do for your brand.