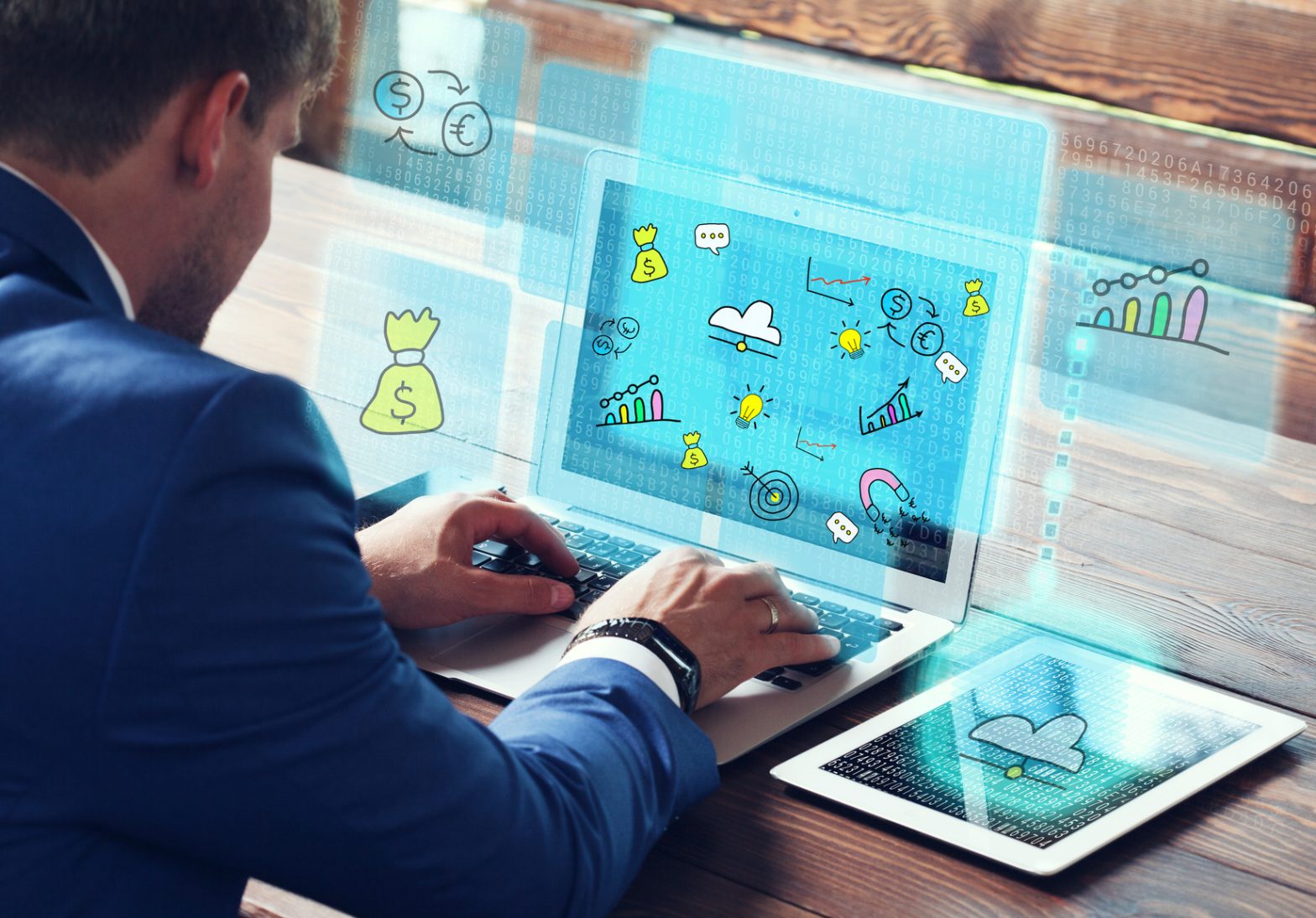 Paid search remains a fantastic way to bolster your Google marketing campaign efforts, but it is still one piece of the bigger search engine pie. There are many other outstanding ways to improve your latest campaign so you attract more website traffic, conversions, revenue, and general brand awareness. Read on for tips on additional Google marketing campaigns.
Display Ads
Display ads have not lost any of their value. These ads appear on websites in a variety of formats, including text, flash, image, video, and audio forms. They serve as general advertisements and specific brand messages to pique the interest of site visitors and entice them to learn more. Display ads are best used in conjunction with other online marketing tactics, especially when they feature eye-catching ad designs and the right placement amidst a web page.
Work with your analytics team to create display ads that interest your target market. Web users look at thousands of display ads every month, so the more you fine-tune your ads via analytics, the better your chances are of reaching your audience and enticing them to click away.
Remarketing
Remarketing provides the opportunity to recapture the attention of web users who have been on your site but did not purchase a product, sign up for a newsletter, or do anything else that puts them in the loyal customer fold. It allows you to place ads in front of your target audience as they browse the internet clicking on assorted sites. The best remarketing strategies hinge on some type of incentive, such as a 5% to 10% discount for purchasing a product/service "today." Remarketing comes in the form of landing pages and social media posts, in addition to display ads to help your audience realize your brand is the brand they need in their lives.
This tactic also improves the relevance of your ads because you have previous information to work off of. For example, if a user clicks on one of your product pages, you can create an ad of that product that follows the user around the World Wide Web. It reminds them of their interest and may prompt a purchase.
Call-Only Campaigns
Call-only campaigns were introduced by Google a few years ago and involve bidding to drive calls rather than clicks to your website. These ad campaigns still provide space to write ad copy, however, they also include your business phone number. The phone number is generally shown first on the ad for obvious reasons, followed by ad graphics and text. Ads also feature a "call" button that smartphone users can easily click on to call your business and do wonderful things such as ordering one of your products or services.
Call-only campaigns improve sales targeting because they provide the granular control necessary to ad success. Why? They can be timed to appear when your sales office is open and ready for business. They also make determining your business's real response rate and conversions from mobile users a walk in the virtual park because you can easily separate mobile from desktop users. If you can provide a separate phone number for ad-based calls, you can tailor your sales staff messages that much more.
Shopping
Google Shopping was once known as Google Product Search, Froogle, or Google Products, and is powered by both Google Merchant Center and AdWords. It is where your product feed sits, with setup and management a bit different from traditional text ads. Unlike text ads, which require creating campaigns, ads, and ad groups centered around keywords of your choosing, Google Shopping ads are determined by, well, Google. The search engine powerhouse decides when your product list ads appear in light of your feed, bids, and your website. Google Shopping is subsequently similar to SEO in that it uses the information to provide ads based on search queries.
Among the many benefits of Google Shopping include a better click-through rate. Users are extremely likely to click on product ads because they are looking for specific products–they have already done the research, so what's to stop them from clicking away?
Other benefits include a reduced cost per click. Just like traditional Pay Per Click campaigns, your Google Shopping Cost Per Click has to do with your CTR. Once your CTR improves, you will enjoy a reduced CPC. Saving money is always a beautiful thing, especially when you get more traffic out of it….and these are just some of the Google Shopping benefits you'll reap.
Wrapping Up
PPC campaigns are still worth their weight in online marketing silver and gold because they put your ads in front of your target audience quickly. SEO takes months to enjoy desired results, and while waiting for those results is well worth it, PPC provides the quick solution you want to get your brand out there. Even if your business is on the small side, you will still enjoy PPC benefits because you're reaching the right audience without waiting for what seems like forever. PPC campaigns give you the chance to target keywords specific to your industry and let local customers know you're around and ready to provide them with must-have products and services. After all, today's consumers are more likely to visit a store near them if they see the correlating ad in their search results.
Additionally, there are no budget restrictions to deal with and you'll enjoy greater brand recognition. You can even use it to test your other marketing strategies so you are always reaching the right audience at the right time with the right product or service.
Give your Google marketing efforts the boost they deserve…and enjoy the results.
At Softline Solutions, remarketing, shopping, PPC, and display ads are among the many things we do very well. Give us a call today to learn how we can improve your online marketing campaign quickly and seamlessly.